SILBERSTEIN LAW FIRM, PLLC
7887 E. Belleview Avenue
Suite 1100
Englewood, Colorado 80111
Tel: (303) 825-1233
Fax: (941) 953-4450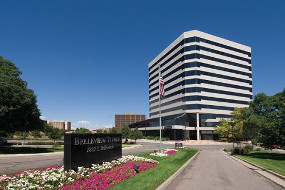 Our office is conveniently located in the Denver Tech Center area, at 7887 E. Belleview Avenue, Suite 1100, Englewood, Colorado 80111. This is just east of I-25 on Belleview.
David M. Silberstein, who has been admitted to the Colorado Bar for more than 20 years, operates our Denver office. David's Colorado practice includes estate planning, wills, trusts, probate and estates, corporate, partnership and business law, tax law, and estate, gift, and generation skipping tax law. Call us for more information or to schedule a meeting at our Colorado office at (303) 825-1233.
Client Meetings.
Client meetings are more productive if you can assist us with the background information surrounding your legal issues. For example, if you are discussing your estate plan, bring your existing wills and trusts with you to the initial meeting. Copies of relevant tax returns and brokerage statements should be brought with you to meetings as well. You should also be prepared to discuss your assets. Personal information such as dates of birth and names will be helpful. If your meeting involves business planning, be prepared to discuss current ownership structures, the parties involved, and the nature of your business. If your matter involves real estate, we will need to review any applicable documentation. For matters involving litigation, you should be prepared to provide a chronology of the history of the matter and to discuss and review with us relevant documentation.
Fee Arrangements and Engagement Letters.
We have found that legal situations and issues for our clients are often as diverse as our personalities. We provide legal representation to our clients that is designed to address each client's needs, wants, and particular legal situation. As attorneys, our representation is subject to numerous rules and regulations that protect our clients and ensure compliance with ethical obligations. Even the representation of a husband and wife, or estates and trusts and their beneficiaries, involve specific obligations and can create numerous special situations.
Due to the nature of our work and our special ethical obligations, our fee arrangements are custom tailored to the needs of each of our clients. We strive to clearly detail the nature and extent of our representation with each of our client, and memorialize our mutual understanding and in engagement letters signed by us and our client. We believe that a clear understanding of our representation and relationship, as well as our charges for such services, assist us to provide our clients with better service and a smoother working relationship.
We welcome the opportunity to discuss our fees with our clients and potential clients. Some of our fees are charged on a flat-rate basis (an agreed upon charge for the agreed upon work) and some of our fees are charged on an hourly basis. Some work may require a retainer or a payment prior to beginning the representation, but that will be determined on a case-by-case basis. Charges for costs incurred on a client are passed through to the client and are in addition to our fees. We will discuss charges for our fees and potential costs that might be incurred on your behalf prior to beginning our representation.
Useful Links: